Audition to Play in the Orchestra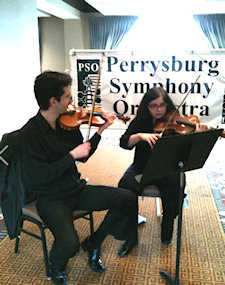 The Perrysburg Symphony Orchestra is looking for excellent amateur, professional, and student performers to join our orchestra. Auditions consist of contrasting orchestral excerpts available from our personnel manager. Please contact Bogdan Berindean, PSO Personnel Manager, at bodo20b@gmail.com for more information and to schedule your audition.
Interested in playing with the Symphony, please contact our personnel director listed below.
Contact the personnel director Bogdon Berindean.