Our Current Directors
Director - Travis Jurgens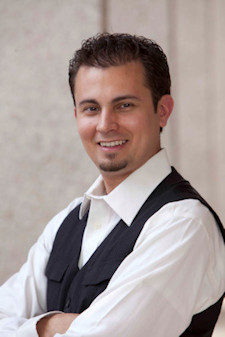 Travis Jurgens - a winner of the American Prize in Orchestral Conducting, has conducted the Colorado and Alabama Symphony Orchestras, Boulder Philharmonic, Denver Philharmonic, Macon Symphony, Bohuslav Martinu Philharmonic, Illinois Valley Symphony, Rose City Chamber Orchestra, South Carolina Philharmonic, and the Orquestra de Cadaques, among others. He has worked with esteemed conductors, including Michael Tilson Thomas and Marin Alsop, who invited Travis to attend the Conductors Guild Composer/Conductor Workshop in the Cabrillo Festival of Contemporary Music for two consecutive summers. He also studied conducting at the Aspen Music Festival, which is under the direction of Robert Spano.
Jurgens has performed in the United States, Europe, and Japan. He has been praised as a "superior conductor" and "well on his way to becoming a major conductor in the world of symphony orchestras" (Opus Colorado). Musicians who have played under his baton have commented on his exceptional talent, dynamic musicianship, efficient rehearsals, and strong leadership.
Jurgens served as Music Director of the Philharmonia of Greater Kansas City for six seasons.. He is also in his second season as Music Director of the Ohio Northern Symphony. Recently, he was the Associate Conductor of the Boulder Philharmonic Orchestra and a cover conductor for the Colorado Symphony. Previously, he held the position of Associate Conductor of the Lamont Symphony Orchestra and Opera Theater in Denver, where he received the Leon Guide Outstanding Conductor Award.
During his tenure with the Philharmonia of Kansas City, Jurgens has dramatically raised the artistic level of the orchestra. Additionally, he helped to increase the audience base, which led to the organization's first sold out concert. In collaboration with the board and staff, he expanded the education programs to include new clinics, side-by-side concerts, competitions, and a mentorship program. He also conducted many world premiers by emerging composers, and organized a video shoot for ESPN for a 2011 Halloween Special that was aired on Monday Night Football. As an active fundraiser, he has participated in numerous fundraising activities, including book fairs, a silent auction, and the recruiting of board and staff members who created the organization's first annual fund drive. Jurgens has formed new collaborations with the Kansas City Children's Chorus, public and private schools, and local choruses; he also continued a partnership with the Kansas City Youth Ballet.
Travis' former teachers have applauded him for his expressive conducting technique, tremendous energy, thorough preparation, and omnipresent passion for music. He earned his Bachelor's in Piano Performance with high distinction from the Indiana University Jacob's School of Music, his Master's in Orchestral Conducting from the University of Illinois. Additionally, he studied at the Universitat fur Musik und darstellende Kunst Wien and the Institut fur Europaishe Studien in Vienna, Austria. He also made his Viennese debut as guest conductor of the IES Vienna Chamber Orchestra. He has served as Graduate Assistant Conductor at the University of Illinois, and Assistant Conductor for the University of Illinois Opera Theater. While in Illinois, he founded the United Orchestra of Urbana. His primary conducting teachers include Donald Schleicher, Lawrence Golan, and David Effron. Additionally, he has received instruction from Michael Tilson Thomas, Marin Alsop, Gustav Meier, Larry Rachleff, Steven Byess, and many others. As an advocate of new music, Jurgens has performed many world premiers by emerging composers, and creates innovative programs to engage communities.
Director - Patrick Barrett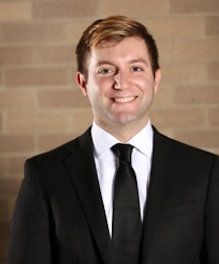 Patrick Barrett is in his fourth year of teaching orchestra at Perrysburg Junior High School, where he began his career. The Perrysburg Junior High String Ensemble performed at the Ohio Music Education Association Professional Development Conference in 2015, under his direction. Patrick is also a conductor of the Toledo Symphony Youth Orchestra. In addition to his teaching responsibilities, Patrick co-chairs the OMEA District 1 Junior High Honors Orchestra and the Northwest Regional Orchestra. He has served as a music director for the Toledo Repertoire Theatre and Perrysburg Musical Theatre. Mr. Barrett is a graduate of The Ohio State University with degrees in music education and flute performance. Patrick has also performed with the Toledo Opera Chorus and as flute/piccolo of New Albany Symphony Orchestra. He studied string education with Dr. Robert Gillespie, wind band education with Dr. Daryl Kinney, and flute performance with Professor Katherine Borst Jones. Mr. Barrett completed his student teaching in the Hilliard City School District with Mr. Mark Sholl and Mrs. Virginia Faulkner.
Director - Gene Trantham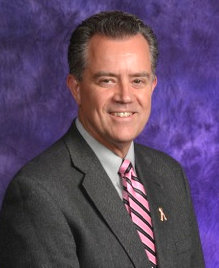 Gene S. Trantham is Associate Professor of Music Theory at Bowling Green State University (Ohio) where he has served as Chair of the Musicology/Composition/Theory department. In addition to undergraduate music theory and aural skills, he teaches graduate courses in the theory pedagogy, analysis and performance, and counterpoint. Prior to his 1994 BGSU appointment, he held a faculty position at Westminster Choir College in Princeton, NJ (1990-1994). Since 1991, he has served as a GRE and AP Music Theory Reader for the Educational Testing Service in Princeton, New Jersey.
Trantham holds degrees from the University of Wisconsin-Madison (PhD), University of Missouri-Kansas City (MM) and Ouachita Baptist University (BM,BME).He studied conducting and literature with Eph Ehly, Robert Fountain and William Weinert. He has also conducted choirs and instrumental ensembles in Ohio, New Jersey, Wisconsin, Missouri, Kansas and Arkansas. For more than 14 years, he served as music director at Calvary Baptist Church, Findlay, OH. He directed the Ohio Ambassadors of Music (OAM) Chorus on the biannual tour of Europe during the summers of 2001, 2003, and 2015. This summer (2017), he will again lead the OAM Chorus in England, France, Switzerland, Austria, Italy and Germany.
His association with the Perrysburg Symphony and Perrysburg Symphony Chorale began in 1998 when he served as the director of the Chorale until 2001. During that time, he also was a guest conductor with the Symphony (2000). He is delighted to return as a guest conductor.
---
Our Past Directors
Travis Jurgens, 2016
Gene Trantham - 2016
Patrick Barrett, 2017
Robert Mirakian, 2012 -2016
Barbara Specht, 2005 - 2011
Santos Perez, 2001 - 2005
Emily Freeman Brown, 1997 - 2000
John M. DiCostanzo, 1991-1996
Samuel P. Szor, 1970 - 1990
Joseph Morin, 1964 - 1970
Frank Menichetti, 1961 - 1964